There are times when you want to use Vue components, but the application you're working on is still in the age of jQuery. Is there a way to start using Vue without switching everything to Vue and making a single page application? Can we get all of that beautiful, juicy component action without breaking everything else that's currently on the site? Also, can we add Vue components without having to rewrite the entire website to use Vue?
One of the main pieces of advice that people give in learning programming is that you should pick a language and learn it. Just pick the language that you think you'll most want to do, get a couple of classes or tutorials on it, and learn programming! I think that that's pretty bad advice. Someone who knows nothing about programming, picking up a language, and trying to learn that language is an extremely inefficient and slow way of learning how to program.
Have you ever worked on a coding problem and have to constantly stop to look up syntax? You're almost at the solution to a problem and you know exactly what you need to do, you just don't know exactly how to do it? It's a super common and frustrating issue and is a really good sign that you're progressing faster in your ability to think about problems than you are in your ability to memorize less used syntax or tools.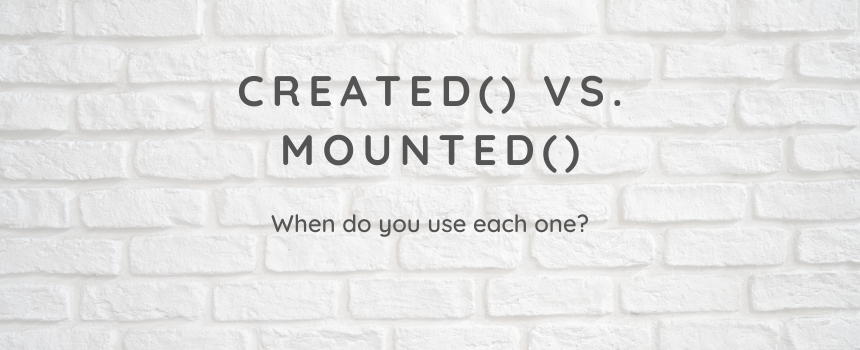 All in all, the Vue lifecycle methods are fairly straight forward. There's even a helpful Vue lifecycle chart that describes when the various methods are called. All of that is super helpful. Until you want to use them. If I want to load in data from an API, which method should I use? Why does my component crash sometimes when I try to update DOM elements in created()? Which method should I use for what?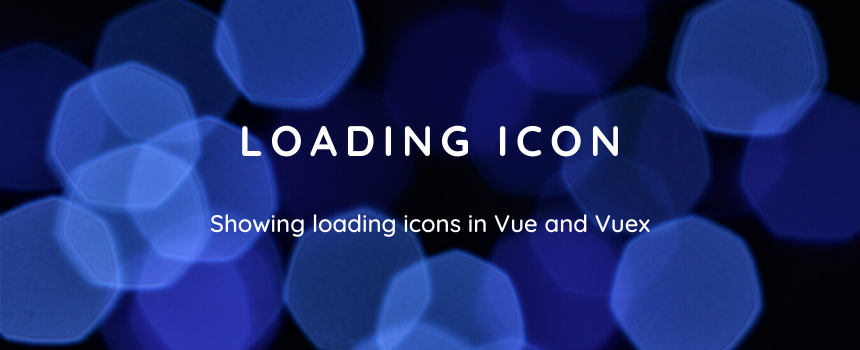 I hate ambiguous lag. Is this site still loading or did it freeze? Am I waiting for something or is this it? Whenever a website has to load in information from an API, there is a chance that loading will appear painfully slow to the user. Human beings perceive an empty screen much differently than they perceive an animation on the screen. 1 In order to make our website seem faster than it is, it's always good to throw in a loading animation every time that we have to access a potentially slow resource like an API call.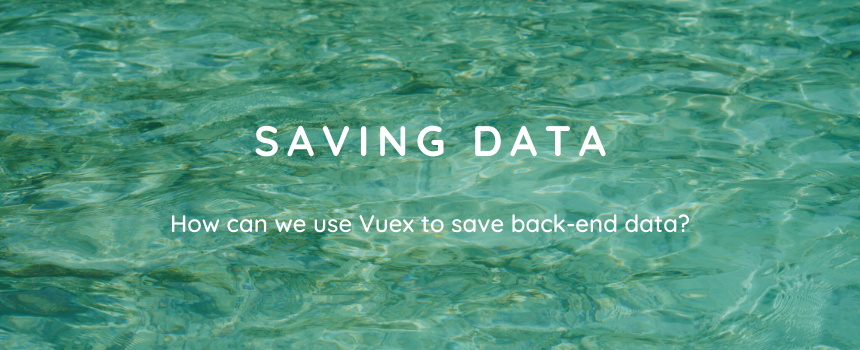 I talked before about how to query your back-end API from Vuex, but that was mainly centered on getting data. What happens when you want to save data to a back-end API after it is updated or added in the Vuex store? What's the best, most efficient way to accomplish this? As I talked about in my article on the purpose of Vuex, Vuex is not meant to act as a central datastore.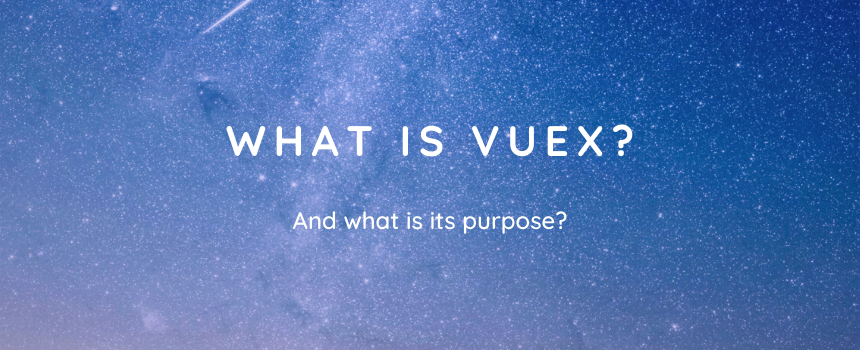 There are a lot of things to worry about when it comes to Vue applications. You've got SPAs and routing and web workers and Jest and Cypress and everything else. It gets overwhelming pretty quickly. The hard part is not learning these technologies, it's knowing what their place is in the application. So, Vuex. What the heck is it for and why might you want to use it? To start with, let me tell you what its function is.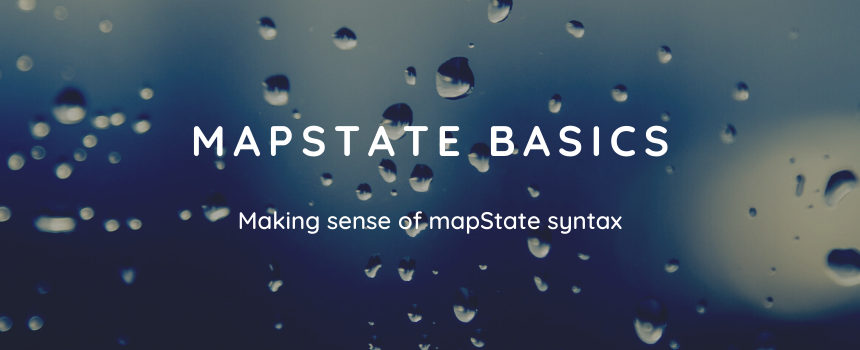 If there is one thing that I see developers looking into Vuex getting hung up on the most, it's these weird map functions that are in Vuex. The syntax is just so damn weird. What the hell are these … things doing? Why do I need them sometimes and not others? The Vuex docs seem to assume a lot here, mainly that you're already a JavaScript guru and secondly that you've heard of a spread operator which is an operator so rarely used in JavaScript that you may have never seen it before.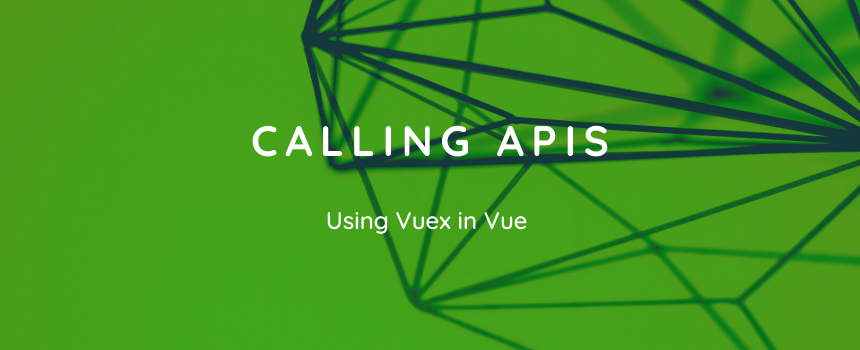 Once you start using Vuex to manage the shared data of your Vue application, it becomes less clear on where or how to call your back-end API. I think everyone starts out making API calls in the created function of your component. But that doesn't scale past a handful of components. Then, they end up loading in the same data over and over again and each component has it's own copy, which is impossible to keep in sync.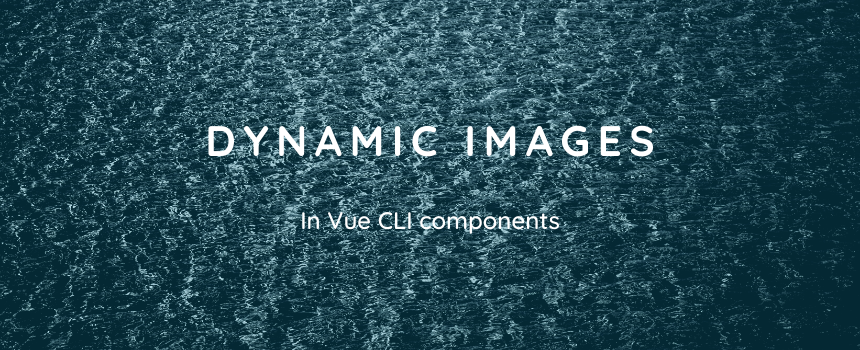 When I first started using Vue, one thing I got continually wrong was how to load an image into a Vue component dynamically. At first, I found that using an absolute URL worked, but that was only useful if I was storing the images on a CDN or other external site. If I included the images in my project, as either lightweight icons or static images, then using an absolute URL, with hostname and all, didn't really work.